Joseph Parker's fight against Junior Fa rescheduled in Auckland on February 27
Publié le 12 Février 2021
David Higgins on Joseph Parker vs Junior Fa: "Joseph has to win this fight, and he plans to do so emphatically, and make a statement." Former WBO champion returns against his Kiwi rival in Auckland on February 27.
Joseph Parker's "critical fight" against Junior Fa has been rescheduled in Auckland on February 27, confirmed the former WBO champion's manager David Higgins.
Parker was originally set to return on December 12, but Fa had to undergo surgery after abnormalities were found in blood tests. The Kiwi heavyweight rivals, who are both ranked in the WBO top 10, will instead share the ring early next year, with the winner staying firmly in contention for a future world title fight.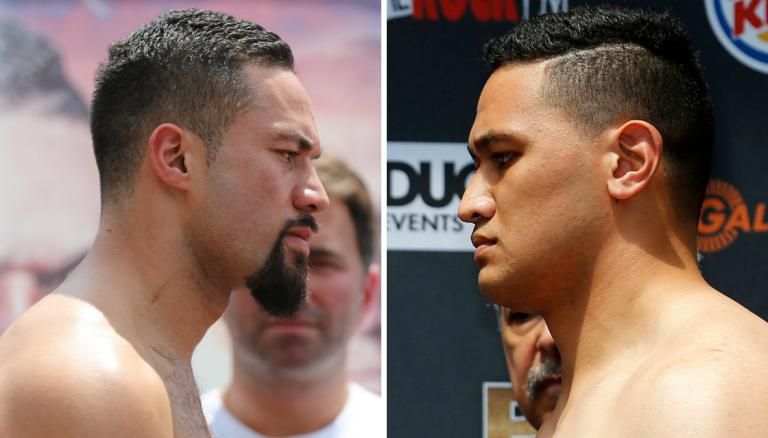 Parker vs Fa live were both Amateur Champions who fought four times, for two wins each; and now they settle their score as Professional Boxers. The winner will advance further in the rankings towards a world title shot, whilst the loser will have to rebuild his career. With both Parker and Fa in their prime, this battle of epic proportions will be broadcast to the world. Nothing beats being there live. Join us at this historic occasion.
Joseph Parker fight Junior Fa on December 11 in Auckland in a battle between New Zealand's two top heavyweights.
Former world champion Parker and his long-time rival Fa will finally settle a rivalry that saw them fight four times as amateur, winning twice each.
"This is going to be war," said promoter Eddie Hearn. "We're looking forward to co-promoting our first event in New Zealand with David Higgins and Duco. There's plenty of needle with the amateur rivalry and there's national pride at stake. A win over Fa will catapult Joe back into world title contention."
"Given the challenges facing major sporting events around the globe right now, getting this fight over the line is absolutely huge, and we are grateful to our partners Matchroom for their backing to make this happen," said Parker's manager and Duco's founder and director David Higgins.